laurel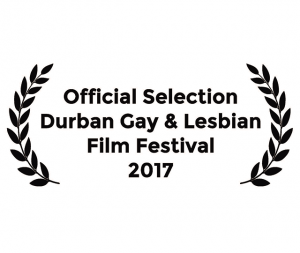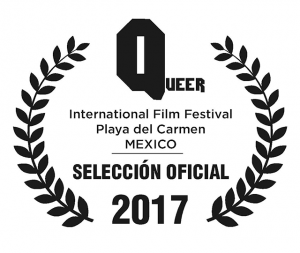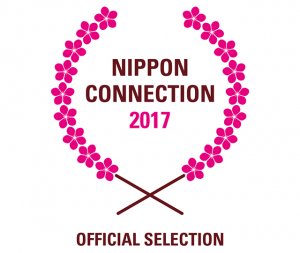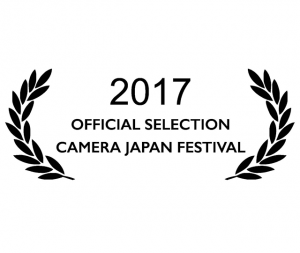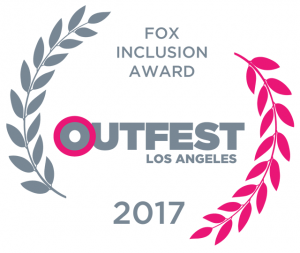 ストーリー | SYNOPSIS
男の子たちが売るセックスを買うのは・・・?
ウリ専と共に・・・それは、男性にセックスを売る主にストレートの男の子・・・彼らが如何にして雇われたか、その職務や生活状況、彼らの体験が今、明らかとなる。 東京・新宿二丁目を舞台に、売春行為は江戸時代より今日へと続く。
Boys are selling sex in Japan. Who is buying?
In the Tokyo district of Shinjuku 2-chome there are bars that specialize in "Urisen", young guys who have sex with men. Featuring candid interviews and interspersed with animation detailing the awkward, sweet, and sometimes horrific situations these young sex workers experience, the boys for sale boldly tell their stories of life in the Tokyo underground. This documentary is an illuminating look into a rarely seen world that tantalizingly shows the humanity of sex work.
予告編 | TRAILER
76分/ 日本/ 2017
76 min/ JAPAN/ 2017
スタッフ | CREW

撮影/プロデューサー
DOP/ producer
エイドリアン"宇宙人"ストーリー
Adrian Storey aka Uchujin


製作総指揮
executive producer
イアン・トーマス・アッシュ
Ian Thomas Ash



アニメーター
animator
山村ジェレミー
(デンバク ファノ デザイン東京)
Jeremy Yamamura
Denbak-Fano Design, Tokyo
映像 | WATCH

"Boys for Sale" deleted scene #3 「売買ボーイズ」未公開シーン3つ目
In Part 3 of our deleted scenes, Hisa and Yo talk about their first sexual experiences with men for money as young boys.
未公開シーン3つ目は、ヒサとヨウが少年時代、お金のために男性と性的なアレをしたお話。

"Boys for Sale" deleted scene #2 「売買ボーイズ」未公開シーン2つ目
In Part 2 of our deleted scenes, Co shares a tip he learned about how to please male customers…
未公開シーン2つ目では、コウが学んだ男性客の悦ばせ方を教えてくれるって・・・。

"Boys for Sale" deleted scene #1 「売買ボーイズ」未公開シーン1つ目
In Part 1 of our deleted scenes, Yo-chan explains the similarity between male sex-workers and luxury handbags…
未公開シーン1つ目、ようちゃんがウリ専と高級ハンドバッグの類似点を説明してくれてる・・・。
上映 | SCREENINGS

AWARDED
at the 2017 OUTFEST
in Los Angeles, CA
UPCOMING SCREENINGS

Southern Premier
2017 Out on Film (Atlanta, GA)
Screening Oct 3 at 17:30 (LINK)

Asia Premier
2017 InDPanda (Hong Kong)
Screening Oct 8 at 21:45 (LINK)

UK Premier
2017 Raindance Film Festival
Sept 20- Oct 1 (London) (LINK)
Sept 21st @ 12:30 & 28th @ 20:00

Dutch Premier
2017 Camera Japan
Sept 21-24 (Rotterdam, Holland)
Screening Sept 22 at 19:00 (LINK)

Palm Springs Premier
2017 Cinema Diverse
Sept 21-24 in Palm Springs, CA
Screening Sept 22 at 17:45 (LINK)

Taiwan Premier
2017 Taiwan Int Queer FF
Taipei Oct 20~, Taichung Oct 29~
Taipei: Oct 20 at 24:00 & 24th at 22:50 (TBA)
Taichung: Nov 5 at 16:40 (TBA)

East Coast Premier
2017 NewFest Film Festival
Oct 19-24 (NYC)
Screening Oct 22 at 21:15 (LINK)

Northwest Premier
2017 Twist Queer FF
Oct 12-22 (Seattle)
Screening Oct 14 at 14:45 (LINK)
Berlin Premier
2017 Porn Film Festival
October 24-29 (Berlin)
Screening details TBA

African Premier
2017 Durban Gay and Lesbian FF
Aug 25- Sept 3 (Durban, SA)
POSTPONED to end of Sept (LINK)

Mexican Premier
Queer FF Playa del Carmen
Nov 13-18 (Mexico)
Screening TBA (LINK)
South America Premier details coming soon!
Midwest Premier details coming soon!
Slovenia Premier details coming soon!
Australia Premier details coming soon!
PAST SCREENINGS

Michigan Premier
2017 Trans Stellar FF
Sept 9 at 22:40 (Detroit) (LINK)
N. American Premier
2017 OUTFEST
July 6-16 (LA, California)
Screening July 12 at 17:00 (LINK)

World Premier
2017 Nippon Connection
May 23-28 (Frankfurt, Germany)
Screening May 24 at 22:00 (LINK)
報道 | PRESS
Recommended reading:
「売り専」にフォーカスしたドキュメンタリー映画『売買ボーイズ』、海外で話題に (READ)
The Straight Male Sex Workers of Japan Who Sell Their Services to Gay Men (READ)
July 19, 2017 by C. Brian Smith for Mel Magazine
Teen Boys Are Selling Sex to Older Men in Shinjuku: A New Documentary Investigates (READ)
by Annemarie Luck for Tokyo Weekender magazine July 2017 issue
Boys For Sale – Life as a male prostitute servicing gay men in Tokyo (READ)
July 16, 2017 by Tim Isaac
Boys For Sale (2017) Film Review (READ)
July 12, 2017 by Jennie Kermode for Eye For Film
(Review) "Boys For Sale" Male Prostitutes in Tokyo (READ)
July 17, 2017 by Amos Lassen
Tokyo "Boys for Sale": Straight Lads Need to Pay the Rent, Too
(
READ
)
July 19, 2017 by Brandon Judell for Huffpost
Further Reading:
Boys for Sale Explores Male Sex Workers in Tokyo (WATCH video)
July 18, 2017 by Ashley Jiang for the Advocate
A New Documentary Shows the Human Side of Male Sex Work in Japan
August 20, 2017 by Nevin Thompson for Global Voices (READ)
My mind goes blank: Inside Tokyo's gay-for-pay, all-male brothel (READ)
July 28, 2017 by David Grant for Queerty
Boys For Sale (READ)
July 29, 2017 by Queer Guru
Boys For Sale trailer follows Tokyo's gay-for-pay sex workers (READ)
July 25, 2017 by Ifan Llewelyn for Gay Times
Documentary Goes Behind the Scenes in Tokyo's Gay-for-Pay Male Brothel (READ)
July 28, 2017 by Luis Damian Veron for Towleroad
A Peek Into the Secret World of Japan's Male Geishas and Sex Workers (READ)
July 28, 2017 by Daniel Villarreal for Unicorn Booty
OUTFEST Los Angeles LGBT Film Festival Announces 2017 Award Winners (READ)
July 16, 2017 by Clayton Davis for Award Circuit
LAGoss.com goes inside Outfest for its 35th year (READ)
July 18, 2017 By Iona Kirby for LA Goss